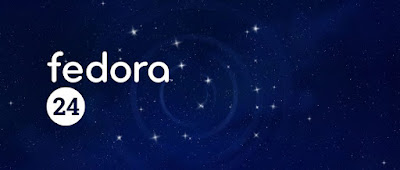 Fedora
is an open source Linux distribution based on and sponsored by Red Hat. It is a consumer operating system distributed in different editions. Being based on Red Hat Linux, the distro uses the RPM package manager to install, update and remove packages.
Distributed in multiple editions, as Live CDs or installable DVDs
It provides users with installable-only Live DVD ISO images, as well as Live CDs for each of its custom editions. A very large ISO image with the distro's sources, as well as the installable DVDs, are available for download in this entry. The latter come with all the desktop environments supported by Fedora and distributed on the separate Live CDs, including GNOME, KDE, Xfce, LXDE, and MATE.
The Fedora Project has embarked on a great journey… redefining what an operating system should be for users and developers. Such innovation does not come overnight, and Fedora 24 is one big step on the road to the next generation of Linux distributions. But that does not mean that
Fedora 24
is some "interim" release; there are great new features for Fedora users to deploy in their production environments right now!
GNOME 3.20, KDE Plasma 5.6, Mono 4.2, GCC 6, and more
While the Fedora 24 Workstation, which is the main edition offered on the project's website, ships with the latest stable GNOME 3.20.2 desktop environment, the Fedora 24 KDE Plasma Spin comes with the KDE Plasma 5.6 desktop. All the Fedora 24 flavors are built using the GCC 6 compiler.
The NetworkManager 1.2 is present as well in Fedora 24 Workstation and other Fedora Spins that use the software for managing network connections. Other GNU/Linux technologies included in Fedora 24 Linux are Mono 4.2, Boost 1.60, Node.js 5.10, Python 3.5, Ruby 2.3, Golang 1.6, etc..
Fedora 24 is available to download
as we speak as Live ISO images for 64-bit, 32-bit, and ARM architectures. Shortly after the Fedora 24 release, users of the Fedora 23 operating system will be able to upgrade to Fedora 24 using the GNOME Software application.