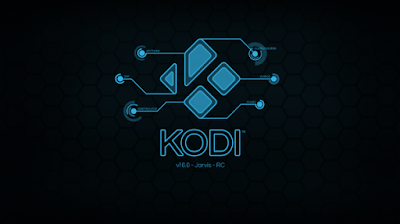 Kodi (formerly XBMC Media Center)
is an open source and very powerful project that provides all the necessary tools for transforming your regular PC into a bona fide HTPC, which if used in conjunction a big screen TV and a Hi-Fi audio system, will transform your living room into a veritable home theater.
Features at a glance
Key features include powerful media management capabilities, a fluid Interface, plug-ins that allow for great extensibility, cinematic effects and visualizations, built-in multimedia codecs, themes, and much more. The application can play your entire collection of music files, supporting all the popular formats like MP3, FLAC, WAV, WMA or OGG. It also provides support for cue sheets, audio tagging and smart playlists.
Your entire video collection can also be played by Kodi, supporting all the major video formats like AVI, MP4, DivX, XviD, DVD Video, MKV, and many more. In addition, it includes support for Internet streams. The program provides support for organizing and viewing your favorite TV shows, which will be sorted by episodes and seasons. Moreover, Kodi can be used to display an entire collection of digital photos.
What did change in Kodi 16:
• Implement the more future proof DirectX11 for Windows which still works for DirectX9 video cards;
• Event logging which among others shows which video files didn't got added to your library;
• Skin settings are now stored as separate files like any other add-on which makes migrating settings a lot easier;
• Image resource add-ons which provide a single point of entry for skins to share common used images like movie studio icons and record labels which saves quite a lot of space and bandwidth;
• Audio DSP (Digital Signal Processing) add-on integration and are already included which could make things possible like equalizers, sound processing, fake surround and more
• PVR/DVR section has been extended and improved massively which now also handles series recording
• Music library improvements which includes asking to scan to library when adding locations and also better tag scanning
• Button long-press which extends the functionality of a single button to handle two functions which is great for button deprived remotes
• User interface now supports a new stereoscopic depth effect for 3D TVs or VR headsets
• Extend the UPnP server/client integration between Kodi installations
• Android now support a Surface Rendering which keeps the interface at normal HD resolution while allows playback of 4K on supported devices
• Removal of the infamous libstagefright on Android which served us for the past years while the Android platform matured to a fully fetaured MediaCodec
• Add-on manager underwent heavy changes which includes slightly different structure, per add-on auto-update on/off switch, better update/rollback support to choose from repos,
• Extend the included keyboard layouts which includes Korean and Chinese
• Improved multi-touch support which now also works on Linux
• Gives skin developers a more reliable platform to work from and reduce amount of work for adapting to new Kodi versions
• Greatly improved audio and video playback in general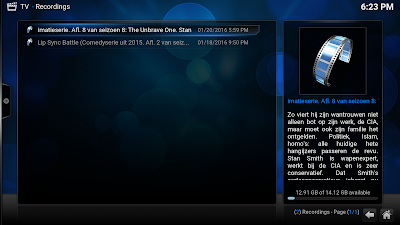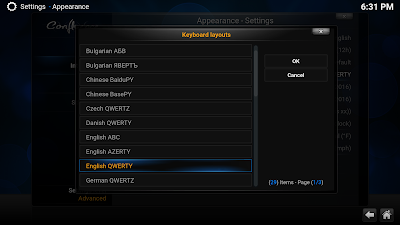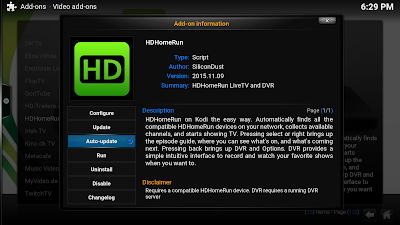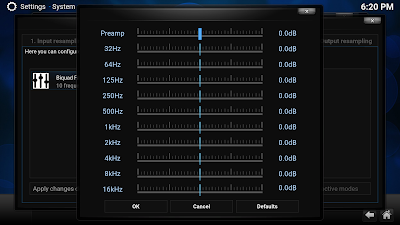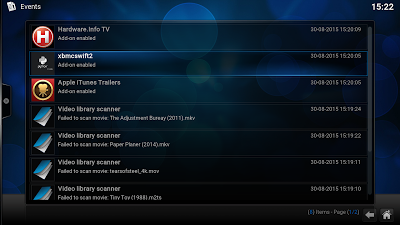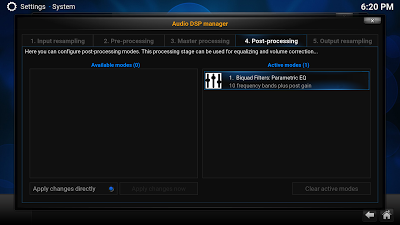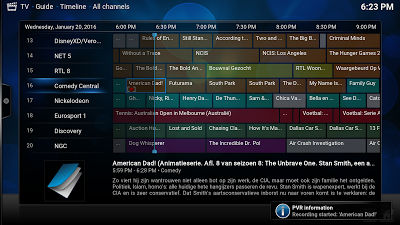 How to Install Kodi 16.0 "Jarvis" RC1 on Ubuntu / Linux Mint via PPA :
To Install Kodi 16.0 "Jarvis" Release Candidate 1 on Ubuntu 16.04 Xenial Xerus, Ubuntu 15.10 wily werewolf, Ubuntu 15.04 Vivid Vervet, ubuntu 14.10 Utopic Unicorn, Ubuntu 14.04 Trusty Tahr (LTS), Pinguy OS 14.04, Elementary OS 0.3 Freya and Linux Mint 17.2 Rafaela, Linux Mint 17.1 Rebecca, Linux Mint 17 Qiana derivative system via PPA, open a new Terminal window and bash (get it?) in the following commands:
sudo apt-get install software-properties-common
sudo add-apt-repository ppa:team-xbmc/unstable
sudo apt-get update
sudo apt-get install kodi
How to Upgrading ?
To update Kodi when a new version is released, just do a general system/package or use the following commands in the terminal (or via SSH):
sudo apt-get update
sudo apt-get upgrade
Note:
In some cases where additional packages are required, Kodi will fail to upgrade when using the upgrade commands as above. To install additional packages use the command below:
sudo apt-get dist-upgrade
If you need to remove and purge an application and finally removing/purging also the application configurations files, do so by using the following commands:
sudo

apt-get update
sudo

apt-get remove

kodi

*
sudo

apt-get purge

kodi

*
Then remove the settings folder to remove all settings and library data. This will not delete any videos or music, but just the settings and library data itself:
rm ~/.kodi/