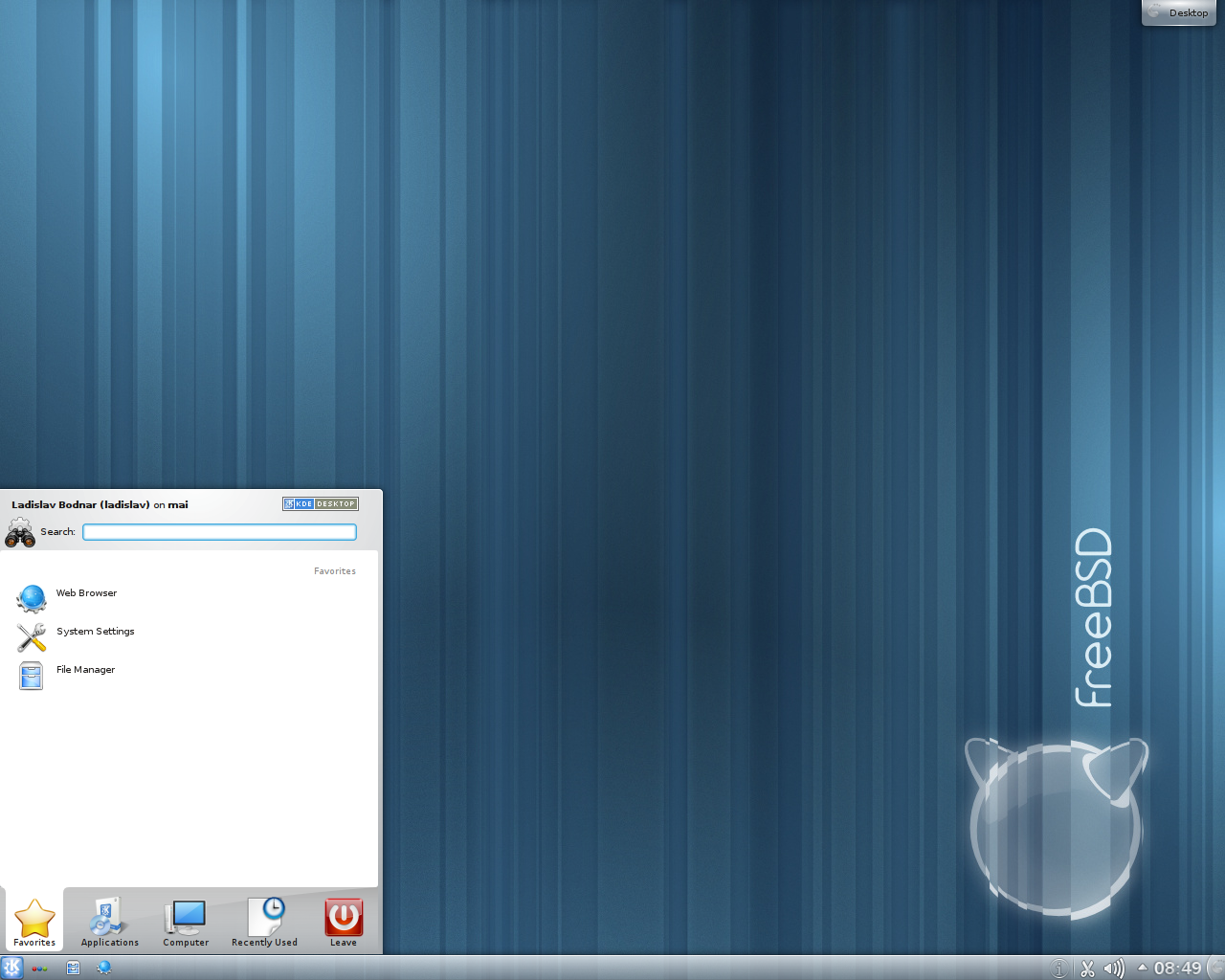 FreeBSD 10.1-BETA2 was release
The second BETA build of the 10.1-RELEASE release cycle is now available
on the FTP servers for the amd64, armv6, i386, ia64, powerpc, powerpc64
and sparc64 architectures.
Changes between 10.1-BETA1 and 10.1-BETA2 include: UEFI-capable memory stick images and CDROM/DVDROM images are now build by default for the 10.1-RELEASE cycle; the gssapi_krb5 library is now included in the gssapi(3) build; the default motd(5) text has been changed to clarify the included information and including references to additional resources; a potential crash in ctld(8) has been fixed when a getaddrinfo(3) call fails; fix Denial of Service in TCP packet processing; support for Promise TX8660 8-port 3Gbps HBA has been added….
" Continue to the
release announcement
for a detailed list of changes and other information.
FreeBSD is a UNIX-like operating system for the i386, amd64, IA-64, arm, MIPS, powerpc, ppc64, PC-98 and UltraSPARC platforms based on U.C. Berkeley's "4.4BSD-Lite" release, with some "4.4BSD-Lite2" enhancements. It is also based indirectly on William Jolitz's port of U.C. Berkeley's "Net/2" to the i386, known as "386BSD", though very little of the 386BSD code remains. FreeBSD is used by companies, Internet Service Providers, researchers, computer professionals, students and home users all over the world in their work, education and recreation. FreeBSD comes with over 20,000 packages (pre-compiled software that is bundled for easy installation), covering a wide range of areas: from server software, databases and web servers, to desktop software, games, web browsers and business software – all free and easy to install.
Download
:
FreeBSD-10.1-BETA2-amd64-dvd1.iso (1,666MB, SHA256)
FreeBSD-10.1-BETA2-i386-dvd1.iso (1,509MB, SHA256).