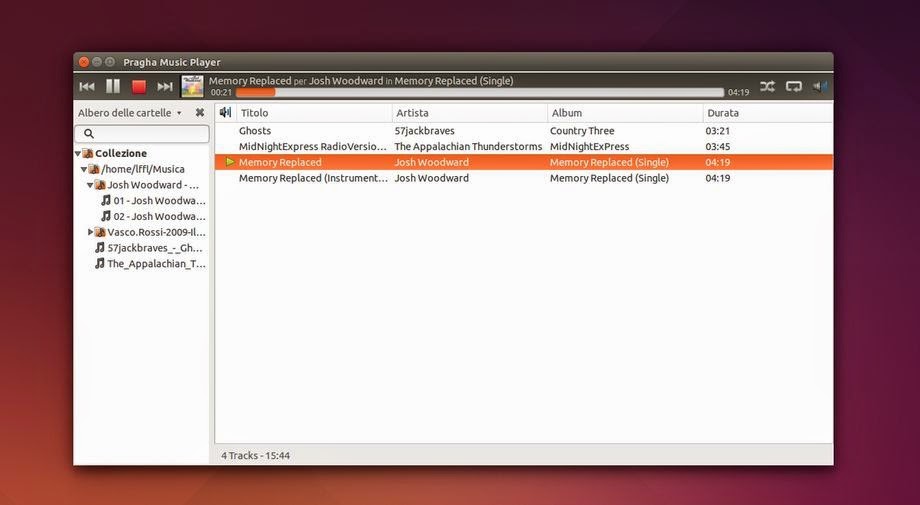 How to install Pragha 1.3.1 in Linux Ubuntu, mint and debian derivative system

Pragha is A Lightweight Music Player for GNU/Linux, based on GTK+, SQLite, completely written in C, constructed to be fast, light, and simultaneously complete without obstructing your daily work.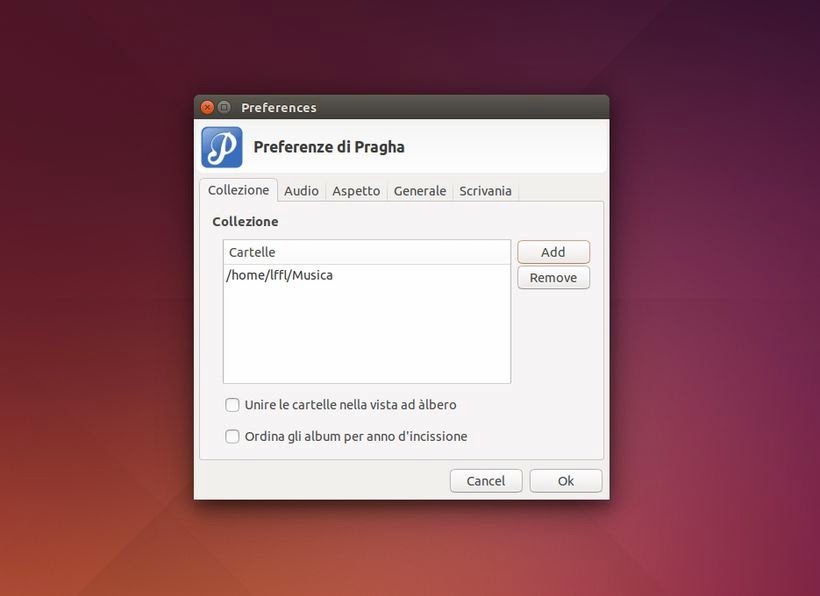 Some of the features Pragha 1.3.1 are:
Library management using sqlite3.
Versatile Amarok/

Winamp

-style play queue.

Search/Filter the library and current playlist.

Multiple library views.

Search lyrics, artist bios

and album art of any song.
OSD support with libnotify.
ID3 tag editing.

mp3

, ogg, flac, modplug, wav and audio CD support.
Last.fm scrobbling.
Playlist management (M3U exporting).
DBUS management interface.
MPRIS2 support.
To Install Pragha 1.3.1 in Linux Ubuntu (12.04, 12.10, 13.04, 13.10, 14.0, 14.10), mint (14,15,16,17) and debian derivative system using PPA, open a new Terminal window and bash (get it?) in the following commands:
sudo add-apt-repository ppa:ferramroberto/lffl
sudo apt-get update
sudo apt-get install pragha
and
confer
, the installed
just start
Pragha
from
the menu.
Pragha
is also available
in the official repositories
of
Arch
Linux
to install it
just type
:
sudo pacman -S pragha
Home
Pragha